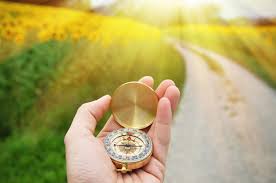 The concept behind Cognitive Behavioral Therapy is that our thoughts and feelings play a fundamental role in our behavior. For example, a person who spends a lot of time thinking about car crashes avoiding automotive travel. The goal of cognitive behavior therapy is to work towards the goal that while clients cannot control every aspect of the world around them, they can take control of how they interpret and deal with things in their environment.
Cognitive and behavioral therapies usually are short-term treatments that focus on teaching clients specific skills. CBT is different from many other therapy approaches by focusing on how thoughts, emotions, and behaviors are connected.
During CBT
The therapist and client work together with the understanding that the therapist has technical expertise, but the client is the expert on him-or herself.
 Clients actively participate in treatment in and out of session. Homework assignments often are included in therapy. The skills that are taught in these therapies require practice.
Treatment is goal-oriented to resolve current problems, distinguish between thoughts and feelings, and become aware of the ways they affect each other.
The therapist and client develop goals for therapy, track progress, and develop new skills.  
CBT suggests that many of our emotions are due to our thinking processes and that sometimes these thoughts may be biased or distorted.  Other times they may cause individuals to set unrealistic expectations for themselves. These types of thoughts can contribute to thinking processes that then affect feelings.
Although specific treatments vary from disorder to disorder, it is universal that behavioral therapists encourage clients to try new behaviors and not to allow negative thoughts to dictate the ways in which they act.
Request an appointment to speak with a therapist about CBT
Meet our therapists who specialize in Cognitive Behavioral Therapy!