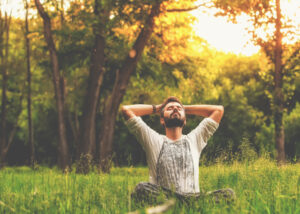 Our goal for our clients through out counseling is to empower you to achieve your goals. Many clients come to us seeking assistance with career and life goals, or to explore major life changes. Through the counseling process, you will gain a variety of new insights and skills. You have the opportunity to change the way you think, act and interact with others, and to learn more about yourself. This approach does not focus on the past, but instead, focuses on the present and future. Our counselors will invite you to envision your preferred future and then together you will begin to work towards that future, whether these are small or large changes. To support this, questions are asked about your story, strengths and resources, and about exceptions to the problems at hand.
Solution focused therapists believe that change is constant, and that by helping people identify the things they wish to have change in their lives and attending to things that are currently happening, their clients can construct a concrete vision of a preferred future for themselves.  The solution focused therapist then helps the client to identify times in their current life that have been closer to this future, and examine what was different on these occasions. By bringing these small successes to their awareness, and helping them to repeat these successful things, the therapists helps the client move towards the preferred future they have identified.
Whether you are seeking to work through a current transitional period such as a divorce, job change, death, or addiction or to simply find a more successful way to interact with your world and accomplish your goals, our counselors are here to help.
Request and appointment to speak with a therapist about transitional therapy
Meet our therapists that specialize in transitional therapy!