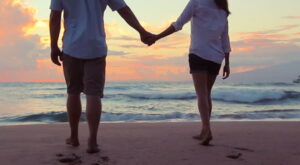 Relationships have a tendency to struggle at times. When our relationships struggle, it can negatively impact us inside and outside of the relationship. Couples seek relationship counseling for a variety of reasons including anger, distrust, conflict, and communication. The prospect of seeking relationship counseling can seem daunting at first, but our skilled therapists will answer all of your questions, and work with you towards your relationship goals in whatever manner is best for your personal situation.
Counseling can help relationships through improving communication patterns, learning skills to work through difficult conflicts, and finding ways to fulfill our needs met while also meeting the needs of our partners and family members. At Compass Counseling, we rely heavily on the work of Drs. John and Julie Gottman in helping couples more effectively succeed in bringing trust and support back to their relationships.
Request an appointment to speak with a therapist about marriage or relationship counseling
Meet our therapists who specialize in relationship counseling!