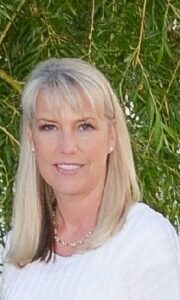 Sonja Hanson, LCSW, LSSW, MS, FLE
In counseling my focus is to help each individual I work with be the best person they can be. I am licensed as a Certified Social Worker as well as a Licensed School Social Worker. I work afternoons and evenings at Compass Counseling and Consulting and thoroughly enjoy what I do. I specialize in counseling with children, yet I am happy to counsel with individuals of all ages.
I mostly work with children who are experiencing anxiety (Post-traumatic Stress Disorder, Obsessive Compulsive Disorder, Social Phobia, School Avoidance, and Generalized Anxiety Disorder) and anger (Oppositional Defiant Disorder and Intermittent Explosive Disorder). Since those are secondary emotions, I work hard to understand the reason(s) for those emotions in order to plan effective treatment that focuses on the whole child—biologically, psychologically, and socially. I use a combination of therapies, with my favorites being Cognitive Behavioral Therapy, Play Therapy, and Solution-focused Therapy. I like to focus on each client's strengths to bring about positive change in their life.
---